So you might have heard of Ewen Chia from social media or any training that he's been always actively doing.
I learned about him when there were some course reviews talking about his affiliate marketing course/training.
And as an affiliate marketer myself, it's just natural for me to go and take a look.
Let's just say that it was the worst thing I've ever seen when it comes to promoting a course, price of a course and everything in between.
So now, is Ewen Chia a scam? Is he really legit…?
It's obvious now that I'm not a fan of Ewen Chia but I will try my best to judge his products and courses whether or not they are actually worth the price.
I also found out that Ewen Chia is a part of the Ace Profits Academy (that I'm also not a fan of). If you've read my review on Dominic Tay, then you'll know they all come from the same bunch.
Before I get started with my review, know that I'm by no means associated with Ewen Chia or any of his courses or products.
There is zero affiliate link here back to his products. So don't worry about that.
Just so you know that there are positive reviews of Ewen Chia out there and many are simply done for affiliate commission. I can ensure you that this will be unbiased review of Ewen Chia.
If you are considering to purchase his products, please read my review till the end.
Now that it's clear to everyone, let's get started!
Is Ewen Chia a scam? Here's the truth…
Here are what I'll be talking about Ewen Chia in this review:
If you're tired of wasting money on programs that don't work,
read my #1 Recommended Way Of Making Money Online:-
Fake Guru Red Flags
Before I start with my review of Ewen Chia, I want to share the video below on how you can detect some red flags from online "gurus" out there.
The red flags don't necessarily mean that they are all scams, but you might want to be careful with the courses that they offer.
Spoiler alert: Ewen Chia ticks off money red flags!
Who Is Ewen Chia?
Ewen Chia is an internet marketer or entrepreneur who self-proclaimed himself as the World's #1 Super Affiliate.
I really beg to differ on that claimed he'd made. But anyway.
Like many of us, his story is to find another way out of the normal corporate job and find something of his own on the internet.
He's made money doing affiliate marketing, creating his own products and making courses.
Ewen Chia has also launched his book titled "How I Made My First Million On Th Internet and How You Can Too". It's mainly how affiliate marketing works and how you can start as a beginner.
Do note that the book was published in 2009, more than 10 years ago.
I do believe that a lot of things have changed since then. You can by all means grab his book and give it a read.
But if you are really interested in affiliate marketing, I'd suggest getting free training on my #1 recommended platform.
Yes, it's free and no one is taking you through a sales funnel and asking for your credit card details 😊
Anyway, Ewen Chia is still very active until now producing many digital products, software and courses.
Ewen Chia's Courses Overview
Ewen Chia has a lot of courses and products.
The common way for you to get exposed of his products is by signing up for his free seminars or webinars and at the end of the session, you will be pitched a course that's very high in value.
And for you to get them at a cheaper price, you'll need to take fast action within the webinar itself or within the next 24 hours.
Typical, really.
Anyway, there are too many of Ewen Chia's courses that it's going to be hard for me to even list them without missing some.
So instead of going through them one by one and making this post long-winded, I'm going to share the commonalities that I've found in many of his course/products.
He likes to promote his traffic software that can bring in traffic to your website/one-page-website.

This might be okay 5 to 10 years ago. This is low-quality traffic that isn't worth it at all.
For you to create a good online business, you will need to get original real traffic that takes work to accumulate.

If you go with these black hat tricks and low-quality traffic, it'll just hurt your website and it won't even be sustainable in the long run.

He promotes a get-rich-quick scheme

In many of his sales pages, he claimed that the system has made his student's sales overnight.

I know that it's not guaranteed but let's be real, isn't this what you want people to think? That they too, can make money overnight?

He doesn't promote SEO with affiliate marketing

Many of his products are on how to get started with affiliate marketing.

One thing that's truer than ever with affiliate marketing is that organic free traffic from Google/Yahoo/Bing will be the most lucrative.

That said, Ewen Chia doesn't really teach you this or at least pay enough attention to it. If he does, he knows how hard and unrealistic it is to rank a one-page-website.
Is Ewen Chia A Scam? Should You Trust Him?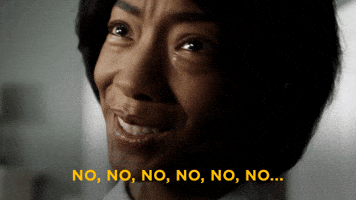 Ewen Chia isn't exactly a scam, but many of his products are very close to the line.
They are low-quality and many times not even worth the price.
Looking at his sales page, banners and even his website, I do feel like he's outdated. Funny how he teaches branding, but his website isn't at all branded properly.
And talking about his website, the side banner is just full of his poorly designed banners promoting many of his products.
My opinion.
There are a few things that really triggered me when I was doing some research of him:
Many of his courses are not refundable. And some of them are not cheap.
Many upsells being shown to you when you purchase his course. For example, if you are going through his affiliate marketing training and it's time for you to think of getting traffic, he will upsell you with one of his "secret" traffic sources.
He often indirectly promotes get-rich-quick schemes, promising X amount of money in X amount of time with very little effort.
Guys, affiliate marketing is not rocket science.
Yes, you will need a proper training when you're first starting out (just like I did). And you actually need to spend time making it successful.
It's definitely not like what Ewen Chia has promised with everything done-for-you and it'll take only 5 minutes of your time.
If you have no idea what affiliate marketing is, you can check out my post here.
Or, you can check out multiple free videos on YouTube where you'll have endless resources to learn more about this business.
Another way (which was my way) is to sign up for a free training that won't hard sell you on anything or won't take any of your credit card details.
That brings me to the next section.
A Better Money-Making Opportunity For You
If you are still in your search of trying to make consistent income online, yes, you do want to learn more about affiliate marketing.
But a more sustainable, original and ethical way of doing it.
There are a few reasons why this will be the best opportunity for you when you're just starting out:
You can start for free (using my #1 recommended platform)
You don't need to pay for any expensive tools or software
You only need to work on this a couple of hours a day
You don't need to start creating products
You don't need to "hack" anything
You will learn the organic and sustainable way of driving traffic
You don't need to worry about customer support etc
You will still be able to earn from whatever that you're building today 10 years from now
If you are interested and want to learn affiliate marketing the right way as a beginner, I will really recommend checking out my #1 recommended platform here.
It's free for you to start as a beginner.
In fact, you don't even need to put down your credit card details.
Literally zero payment and you can stay as a free member as long as you like.
Affiliate marketing is a business that is still giving me income today from something I've built and haven't touched in 3 years.
Can you see how sustainable that is?
But just how much can you earn from affiliate marketing?
See how a stay-at-home-mum student from my #1 recommended training platform was able to make $2K from her new website with a new affiliate offer.
She doesn't have any internet marketing experience. She just went through the same training as you and do the work.
If you want to know how you can get started for free as a newbie, you can check out my short video here where I'll show you everything that I did.
Or if you want to try and get started today, you can check out my FREE 7-day training where you will learn and be given a task to do each day.
Again, it's free for you to get started and there's no credit card details required.
Click here to learn what affiliate marketing is or get my free training by clicking the button below.