Hey all, welcome to my post for today – is Dan Dasilva a scam?
I have been wanting to do this post for soooo long! Why?
Because I was one his students back in 2017! One of the few dropshipping courses I had taken before, that I thought could really helped me pursue this eCommerce thing.
Which wasn't as big as now, but still was a big new thing back then.
If you have watched Dan Dasilva's videos or you're one of the few people who might have joined or thinking of joining Dan's courses, well, this review is for you!
Today I'll unravel whether you should spend your hard earned money on his courses and whether or not you can actually trust Dan!
Rest assured there's no affiliation between me and Dan Dasilva or any of his courses. I was one of his students before – there was a reason why I stopped 😉 which I'm going to explain more in this post.
I'm also going to share  #1 course platform that I've been glued to after leaving Dan's course and I think would be a perfect alternative for beginners out there to create an online business.
Here are what I'll be talking about in this review of Dan Dasilva:
Who Is Dan Dasilva?
Dan Dasilva is a young guy who I believe is still in his 20s, who has had his success at his early age, doing eCommerce – specifically dropshipping.
He is one of the "gurus" out there on YouTube sharing more insights on how to go about the process of dropshipping and has been putting up videos on this topic since 2016.
He then created several eCommerce/dropshipping courses called eCom Dudes, $100K Blueprint, and Dropship Academy. He has thousands of students in his courses and this is how he primarily makes money now, along with his eCommerce software that some are available for free to his paid monthly members.
It is not uncommon for any dropshipping "gurus" out there to pivot to. Mostly when they have had success in dropshipping, many run to create their own courses to sell the process of how they have done it to others.
Simply because courses sell, and they are very profitable.
Dan Dasilva's story and boast of his lifestyle (back in the days) can be "inspiring" to some people. But can he actually help you get your piece of success in dropshipping?
Let's go through his courses below.
Dan Dasilva's Courses
Even though Dan isn't as active as he was back in the day, his course (yes, one) is still open for enrolment – which is eCom Dudes Academy.
Please note that there are smaller courses he sells or at least used to sell, Influencer Marketing Academy (I took that one before) and 7 Figure Academy.
That said, let's just go through his main 3 courses briefly:
eCom Dudes Academy
Monthly membership-based course, priced at $47/month, students will get access to dropshipping lessons as well as access to live webinar and the community.
You will learn how to start dropshipping as a beginner from setting up your Shopify store, choosing your niche as well as creating your first Facebook ads.
You will also be able to get access to Dan's software for free if you're a member.
The membership is basically paying for the live webinars as well as the software that you'll be able to use on your Shopify store.
100K Blueprint
This is a 12-week program where Dan will take you step-by-step in creating a successful one-product-store dropshipping business.
You can only work on 1 module per week.
Dan said this is to instill delayed gratification among the students because the business isn't exactly a get-rich-quick scheme.
This course costs $997 but they have a 3-day money back guarantee.
Yes, 3 days not 30 days.
That said, it's a no-question-asked refund policy. So it's good enough.
Dropship Academy + Inner Circle Package
This is an in-depth dropshipping course from Dan but it's currently closed for enrolment.
It still goes through the normal process of dropshipping from finding the niche, supplier research, creating your store, getting traffic as well as scaling your business.
Priced at $1,297 it's a pretty thorough course for dropshipping. But looking at the extensive lessons, I'm not sure whether it's for beginners.
Because it can easily be overwhelming.
My Personal Experience With Dan Dasilva's Course
As mentioned before, I personally took Dan's courses before back in 2017 and stuck through eCom Dudes for about a year before leaving.
The main reason I left is because I no longer believe that dropshipping model can be sustainable long term.
If you do want to get more and have big success, while doing this part-time, you will need to find partners or make this a full-time thing.
That's how Dan does it as well. He no longer runs many of his Shopify store by himself. If he still runs one.
And he now makes money from other ventures ie courses and software.
But apart from that, there are a few reasons why I don't think I've gotten that much value from being in Dan's eCom Dudes course as a beginner:
Dan doesn't put much attention to website design. Though done is better than perfect, having a more trustworthy website can really help you with your store's conversion rate.
Facebook Ad testing can cost a lot – but this wasn't mentioned on their sales page.

I'm not putting the blame on them here. You should know what you're getting yourself into. But there should be lessons on how to get organic traffic – which hey, there was none.

$49/month adds up when you're barely making any profits – and many beginners don't make profits in the beginning.

Apart from the monthly membership, there are hosting fees, Facebook Ads, and paid software that you need to pay every single month.

Dan is ultimately a salesman.

It is easy to fall for what he's selling because that's what he does best. But he's not the best at doing those things that he said – that's why he has other partners in the course that will actually teach those lessons. Like Ben Malol on Facebook Ads.
Even though you will get live webinars and some of the software that he owns, you're now in 2021 and you have many choices on where to learn how to dropship.
Heck, there are so many free video content up on YouTube that can teach you how to start from scratch.
And they are not surface-scratching content – they are actually very in depth.
Like this one Facebook Ads strategy video on YouTube from Verum eCom that I took to test on one of my client's Facebook Ads and the strategy actually works.
Is Dan Dasilva A Scam? Why I Don't Recommend Dan Dasilva's Courses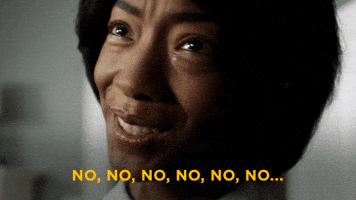 Though there are many claims out there that Dan actually forged the documents proving that he bought the car, I don't think that's where you should focus on.
I don't think Dan Dasilva is a scam – that said, I don't think he's the "guru" you want to learn from either.
No one wants to learn from a guy who can't keep bragging about his cars.
Many of these "gurus" and Dan Dasilva especially know how to exaggerate in order to sell. Like mentioning how you can make sales on the same day you start.
It's just how salespeople do it.
And they do it because people want fast results. But in reality, that's not how things work.
You're now in 2021 and there's other easier and better course out there where you can learn how to create your own online business.
And unfortunately, in my opinion, dropshipping course from Dan Dasilva is not one of them.
This brings me to my next section.
Is Dropshipping Still Worth It In 2021?
I know that eCommerce is still growing year by year, especially now that many of us are stuck inside the house, eCommerce has truly changed the game for us.
That said, it doesn't mean many solo stores like dropshipping can thrive under this eCommerce boom simply because there are giants in the industry like Amazon that can guarantee shipping time and offer a lot more variety within a single receipt.
Here are 3 reasons why I no longer think dropshipping busines is still worth it:
1) Only When You Have Capital
Dropshipping is really NOT for someone who are strapped with money. There are so many other expenses that you will need to pay such as:
– Shopify hosting
– Domain name
– Transaction Fee
– Facebook Ads
– Instagram Influencer
– Additional paid apps
– Outsourcing
So unless you have AT LEAST $2,500 to spare for the first month to start this business model, dropshipping unfortunately is not for you.
You'll be spending at least $2,000 to get started with Facebook Ads – and that won't even guarantee any sales coming in.
2) Vicious Cycle
If you argue that you will be able to take home $2,000/mo if you get to make $10,000/mo, I'm sorry to break it down to you but that $2,000 will need to be re-invested to find another winning product and be spent for Facebook Ads testing.
This is one of the biggest reasons I quit dropshipping.
A lot of beginners are not aware of this vicious, vicious cycle.
3) Not The Best Business Model
As I've mentioned in 2021, dropshipping isn't exactly the best business model out there. A lot of people already know the trick of "free product + shipping" and asking them to wait for 2-3 weeks for product delivery is a deal-breaker.
Put yourself in the customer shoe, will you go and buy a product from a store that will take 2-3 weeks to ship the products to you or you'd rather go to Amazon.com and get your products delivered the next day?
I'd go with Amazon.com. And that brings me to the next point.
Easier & Better Alternative to Dan Dasilva
After I left Dan Dasilva's course and realized dropshipping isn't the most sustainable way to make money out there, I started learning more about affiliate marketing.
I found a course that is free to start and if I like it, it's about the same price as eCom Dudes's monthly price.
And I can get a discount, unlike eCom Dudes.
But the main point is that I can start for free as a beginner. I don't need to put down my credit card details or upgrade within 7 or 14 days or forever.
There's literally ZERO payment that I have to make as a beginner.
I can stay as a free member as long as I would like.
Affiliate marketing might not sound as grand as owning your own Shopify store, but it is a business that is still giving me income today from something I've built and haven't touched in 3 years.
Can you see how sustainable it is?
I too, start as a total newbie with this venture and slowly but surely make my way and now have been earning consistently from my websites.
If you aren't sure what affiliate marketing is all about, you can click here.
But just how much can you earn from affiliate marketing?
See how a stay-at-home-mum student from my #1 recommended training platform was able to make $2K from her new website with a new affiliate offer.
We both went through the same training and you will too!
How is this platform/course different than Dan Dasilva's?
First off, no one is promising or exaggerating anything. Everything that's taught in the course is all about building organic traffic – nothing about buying traffic from Facebook Ads.
Meaning you won't need to spend extra money running Facebook Ads or paying influencers.
You don't need to pay for hosting fee like Shopify because everything is included within the course.
No one is trying to upsell you into another course and we all, the members know that it takes time to build something sustainable instead of quick wins with dropshipping.
If you want to know how I was able to get started with affiliate marketing for free as a newbie, you can check out my short video here where I'll take you through everything I did.
But if you want to do it too and get free training, here's my FREE 7-day training where I'll take you step by step on what to do each day.
The course is free, it's free to get started and there's no credit card details required.
Click here to learn what affiliate marketing is, or get my free training by clicking the button below.