Hey all, welcome to my review of Beautycounter. Yes, another MLM review!
I'm writing this because I've recently saw a few social media posts from Beautycounter distributors on my newsfeed and was wondering is Beautycounter an MLM company.
And so I thought it would be nice to do a review on them.
If you've also seen the same thing on your social media and wondering whether they are a legit company or are they an MLM company, well this review is for you, my friend!
I'm in by no means associated with Beautycounter. So this will be my unbiased review on them as a 3rd party.
I like reviewing MLM companies because I've also done it before for a year and kinda know now how to detect a few things that are off about them.
If you're reading this because you were thinking of joining them as a distributor, I'm patting you on the back for doing thorough research before committing yourself to this kind of job.
It's always a good thing to read up on reviews before purchasing anything!
So, without further ado, if you're trying to find out whether Beautycounter is a legit company for you to make money from, let's get into it!
Is Beautycounter an MLM company? Well, to save you some time, yes, they are an MLM company.
But that's just the surface. Let's dig deeper whether or not it's worth it for you to join.
Beautycounter Summary

Product: Beautycounter
Founder: Gregg Renfrew
Product Type: Skincare products
Website: beautycounter.com
Price:  $50 or $98 upfront fee + Product Kit ranging from $132 to $715 + Annual fee
Rating: 35/100
Recommended: No
Summary: Beautycounter is a beauty company selling primarily skincare products. Gregg Renfrew came up with the company after realizing how hard it is for beauty products to be regulated and thought of introducing a more clean alternative to the users.

Beautycounter is known to be the "clean" beauty line and has also been sold in retail stores such as Sephora for a few months. Their primary strategy of promoting the products is network marketing, also known as multi-level marketing.
If you're tired of finding ways to make money, here's my #1 favorite way of making money online that's sustainable and won't need you to find recruits under you:
What Is Beautycounter?
Beautycounter, like its name, is in the beauty industry selling products from skincare, makeup as well as bath and body. It's founded in 2013 by Gregg Renfrew with a mission of bringing clean beauty products to consumers as there's a very little number of ingredients that are being banned in the US compared to Europe. (30 vs 300)
The company started in the US and has expanded to Canada. And yes, to join them as a distributor, you need to be located in the US and Canada.
You can watch an introduction video of Beautycounter below to get more gist on who they are:
Is Beautycounter A Legit Company?
Yes, Beautycounter is a legit company and they are continuously growing with more "clean" products being introduced to users.
As of writing, they have just introduced their clean deodorants on their YouTube channel.
Their products have been reviewed by many YouTubers and blogs dedicating to educate users on skincare and makeup products.
They have also been accredited by BBB which you can see below:
Since they are a legit company, you don't really need to worry about being scammed but that doesn't mean that you should join the company.
As you can see from the BBB screenshot above, even though the ratings given is A+, they have very bad reviews given by customers. Note that BBB doesn't take customer reviews when crediting a company.
Is Beautycounter an MLM company?
Yes, Beautycounter is an MLM company thriving with its network marketing structure.
You can watch the video below where the founder has mentioned that she wants the story of clean beauty to be told in person, so that they will have better connection.
She also mentioned that she wants their advocates (distributors) to promote potential customers in person so that they can spread the story as well as making an income.
Promoting Beautycounter as a way for people to make money.
Well, did she know the majority of users who've gone into MLM is either not making money or actually losing money? I'll hold my verdict in upcoming section of this post – so read till the end!
Is Beautycounter A Pyramid Scheme?
If you're not sure how to detect a pyramid scheme, you can watch the video below:
Pyramid scheme is basically when the company is focusing on recruitments rather than actually selling the products.
Sometimes, MLM companies CAN be pyramid scheme in disguise so you need to be careful.
But, I'm glad to say that Beautycounter is not a pyramid scheme because they primarily earn from the sale of their products and the training kit for their distributors.
I'm going to go through Beautycounter's compensation plan in a bit but this is where Beautycounter seems to be different from other MLM companies.
For other MLM companies, once you've established your network, you don't necessarily have to find new customers of your own. You can help your downlines make sales and you will also get a cut.
BUT this is very different with Beautycounter, whereby you will still need to make NEW sales for yourself in order to still qualify for commissions and to maintain your rank.
Pro: Beautycounter is a more legit company than other MLMs as they are emphasizing on getting sales from the products and customer acquisition.
Con: As a consultant, you need to constantly work hard. This is far from making passive income.
How To Join BeautyCounter?
1. Upfront Kit ($50 or $98)
To be compared with other MLM companies that I've reviewed, this is on the expensive side. Some MLM companies only require about $10-$20 to join with a lot more perks given.
However, with Beautycompany, you are required to pay at least $50 (non-refundable or deductable) to get started. You will get a personalized website, although I'm not so sure how advanced the website will be.
What I know is that before this, Beautycounter used to offer $98 enrollment fee that's deductable if you purchase the product kit. But this is not the case anymore.
2. Get Beautycounter Product Kit
They mention that in order for you to further promote the products, it's better if you get a taste of how the product works first.
Although this is not wrong, the kit is not exactly cheap to get.
In fact the cheapest that you can buy is on MEN's skincare line. But they said that they want to empower women..
To me, it's just too expensive just to get started with Beautycounter and the commission that you're going to get if you were to join is not exactly high.
That brings me to the next point.
How To Make Money With Beautycounter?
Before I explain more on how you can make money with Beautycounter, let me explain some of the pointers on how you can really make money with MLM companies:-
a) You need to join in the early phase.
People who join in the earlier phase WILL get more opportunities to go further because the prospect pool is bigger and there will be less controversy surrounding the company. Let's take a look at Beautycounter:
You can see that Beautycounter has far matured compared to another MLM company. It gives a signal that it might not be the best time to join already.
b) High quality products.
Even though they are a "clean" company, there are numerous bad reviews on their products. You can see some negative reviews they've gotten below:
c) Low upfront and other miscellaneous fees
As I mentioned before, it's quite expensive to join them as a consultant. Not only you HAVE to pay at least $50 to join, but you more likely need to buy their product kits to use and promote. And those product kits are not cheap!
They mentioned that on average, new consultants will spend $440 upon enrolling.
Furthermore, they put this on a fine print but you do need to pay an annual fee:
And…they didn't disclose just how much you'll be needing to pay to renew your account.
Now that you know what to look for when it comes to choosing an MLM company to join, let's come back and review just HOW you can make money with Beautycounter.
First thing first, in order to get commission, you will need to be eligible for commission:
– 1,200 QV (qualifying volume) every six month (~$1,200)
– $250 of which must be from New Volume (new customers)
Once you are eligible for commission, here are ways to make money:
1. Your Sales
Earn 25% on retail price for your customers NOT from personal purchase. The more you sell, the more bonus you will get. See screenshot below:
2. Downline's sales
Once you rank higher, you will get more cut from your downlines, up to Level 3.
If you compare it with other MLM companies, this is low..
Some MLM companies actually have up to 11 tiers compared to Beautycounter who only has 3. Meaning that in order for you to earn more, you need to constantly recruit more people under you and build 2 more tiers under them.
3. Bonuses
– Frontline Business-Builder Bonus
– Overrides
You can read their compensation plan in more detail here.
What I Like About Beautycounter?
1. Great Mission
When I first get to know the company and watch their videos, I do have to say that I was kinda hooked to what they were selling.
I mean, they do have a great mission in bringing out more clean products to users and something that's safer for us to use.
But as I listen to their videos more and more, especially when it comes to making money part, they use trigger words a lot like "mothers", "stay at home", "make money on the side" that normal people like us will find it empowering – when it's not like that at all.
Another part that I'd like to bring out is that – and this does not only apply to them but to all companies that are claiming their products are very clean – why do you want to make the products so expensive that it's no longer accessible?
If your mission is to get more users to use clean products, isn't it way better to offer them at a more reasonable price? So that more people can buy it? I just honestly don't buy this logic.
Meaning that their mission is not just to bring clean products to the market but also to reek in as many cash possible from people.
2. Clean Product-ish
As I mentioned before, I do love companies that are vegan and aimed to have more sustainable and clean products.
And I do love this part about Beautycounter.
That being said, there are few people who are questioning the use of other questionable ingredients when it comes to their preservatives. You can check out the statement given by Beautycounter.
They are using them in low dosage – so you'll be the judge whether to be okay with it.
Other than that, you have to know that the reviews are very mixed. So you need to use your judgement here on their efficacies.
3. No Inventory
Another part that I like about them is the fact that if you were to be their distributor, you don't need to hold the stocks yourself. Yes, you can buy the products to test on yourself and also to use them for promotion purposes but you don't need to have a stock of the product at home.
Which is always a good plus.
Users can buy online and reference you as their distributor for you to get your commissions! Easy peasy.
What I DON'T Like About Beautycounter
1. Only Offer 3 Tiers
Comparing it with other MLM companies, Beautycounter only offers up to 3 levels to make money from your downline sales.
Yes, you will get more than 3 tiers if your rank is higher. Way higher.
But ultimately, when you are first starting out, you need to constantly find new people since you'd want more people under you and set up 2 more levels under them.
And this will bring me to the next point.
2. Constantly Recruit/Make Sales
Since you are only going to get 3 tiers, you will get more recruits under you than building up more levels.
And this will result to you having to constantly recruit more people. I'm writing this and I already feel very tired thinking about it.
On top of that, you will also need to get at least $250 New Volume – meaning from new customers to still be eligible as a consultant.
Again, this just means that you won't be able to make passive income from here. You just need to constantly recruit people and sell the products.
I don't know about you, but this doesn't sound attractive to me at all. I'm all about building passive income stream. NOT active income.
If you want to know MY way of getting passive income, click here.
3. Expensive To Join & Expensive Products
As I said, this is one of the expensive upfront fees I've seen to join an MLM as an agent. On top of the fee, you will still need to buy some products for yourself to use and promote.
And those products are not cheap too.
It's just one barrier after another.
4. Most Don't Make Money
Let's take a look at how much you need to fork out upfront. See below on what's been shown on Beautycounter's income disclosure:
So they said that on average, new consultants will spend about $440 upfront. If we average it out per month in a year; it'll be $36 expenses per month.
Now, just how much can you earn?­ Let's see the table below from their income disclosure.
As you can see, more than 82% of them earn on average $46 per month. That only gives you a profit of $10. Is that enough? After all your effort of promoting, hosting socials, your time spent on this?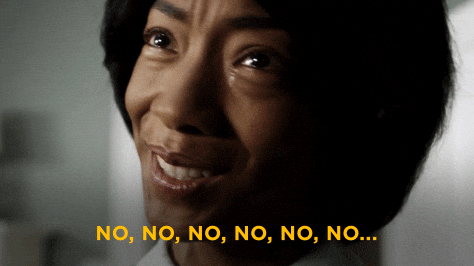 Should You Go With Beautycounter?
I personally won't.
Among all the MLM companies that I've reviewed Beautycounter is the first one that I know for sure – that you will never make passive income from. You just need to constantly work for them.
I can't see how this is something sustainable for you to do.
If you do love a product and you want to share how good they are – even if they are just a laundry detergent, check out my training here.
And read the section below.
A Better Way To Make Money
There's something called affiliate marketing that is a lot better and more sustainable business model than MLM.
Anyone can become an affiliate, and there's absolutely zero upfront fees!
You can promote anything that you love. Yes, anything. Even the house plants that you love.
This is how I've been earning money online and it's passive. I don't need to recruit more people. I get to do it as a side hustle today and still make money years later.
If you don't believe it, check out my training where I share everything that I've done, step-by-step. If you want to learn it, get my FREE training here.
It's 7 days of training and no, you don't need to take your credit card out.
It's absolutely free. You can even build your website for free, no credit card details required.
Again, there's no recruiting and there's no "commission eligible". It's risk-free.